Pre-order ONLY - order your fresh bread for Friday mornings here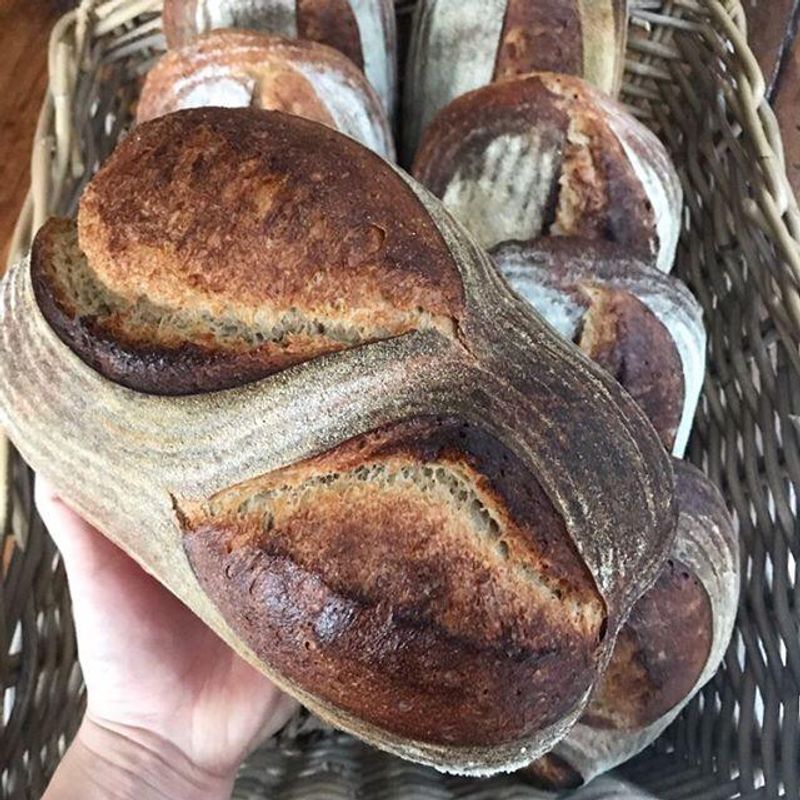 Honey & Oats
ONLY AVAILABLE ON FRIDAY MORNINGS. PRE-ORDER ONLY BY WEDNESDAY EVENING. CLICK & COLLECT.
Honey & Oats Bread made by 108 The Bakery - Romsey's first Microbakery.
If bought after Wednesday, the order will go onto the next week's delivery.
Available Friday morning after 9.30am - get ready for the weekend with fresh, organic & handmade bread.
Not Vegan - if you wish to order vegan loaves, we have Heirloom Grains on Saturday mornings
Ingredients: Stoneground white flour, oats, water, sourdough culture, honey & salt - ALL ORGANIC
Allergens: Cereals (WHEAT), possible traces of NUTS, SESAME & RYE
£4.00
Water and air, the two essential fluids on which all life depends, have become global garbage cans

Jacques Cousteau
Why Zero Waste?
The plastic industry is one of the key factors accelerating climate change.
Want to start reducing your household waste but don't know where to start? Fed up with finding out how your recycling hasn't been going where you thought? Want to start doing your bit for the environment? Trying to reduce your household costs? Well you're in the right place.
We provide alternatives and tips that will not only help reduce how much you spend in the long run, but also help to reduce your waste and impact on the environment.
Something to think about...
1 in 3 fish caught for human consumption now contains plastic.
The average UK household throws away £810 food waste on average PER YEAR.
EVERYDAY during Plastic Free July, we have offers running.
Avoiding single-use plastic can be challenging, but it is worth it. Find out more on their website, or check out our Plastic Free July deals here:
Our Plastic Free July Deals
Hear What Our Customers Have To Say
I've not been able to pop into store yet, but I placed an order online. Easy enough to do and the customer service was top notch (: Thank You! Looking forward to coming down in the near future.

Nikki Archard
Love this shop! Great choice of products and the staff are awesome 😊

Milly Jones
This innovative, enterprising and attractive business is championing zero waste and stocks beautiful gifts too. Take your pots and bottles to be refilled and weighed!

Michèle Ball