Christmas wreath making workshops. Now SOLD OUT
Hello!
All things plastic free and eco - with great tunes and a cafe (tables indoors and outdoors)! We love seeing you both in store and through online orders. Check out our Pantry staple items, including oat m*lk and peanut butter on tap, as well as freshly baked goods (currently on hold)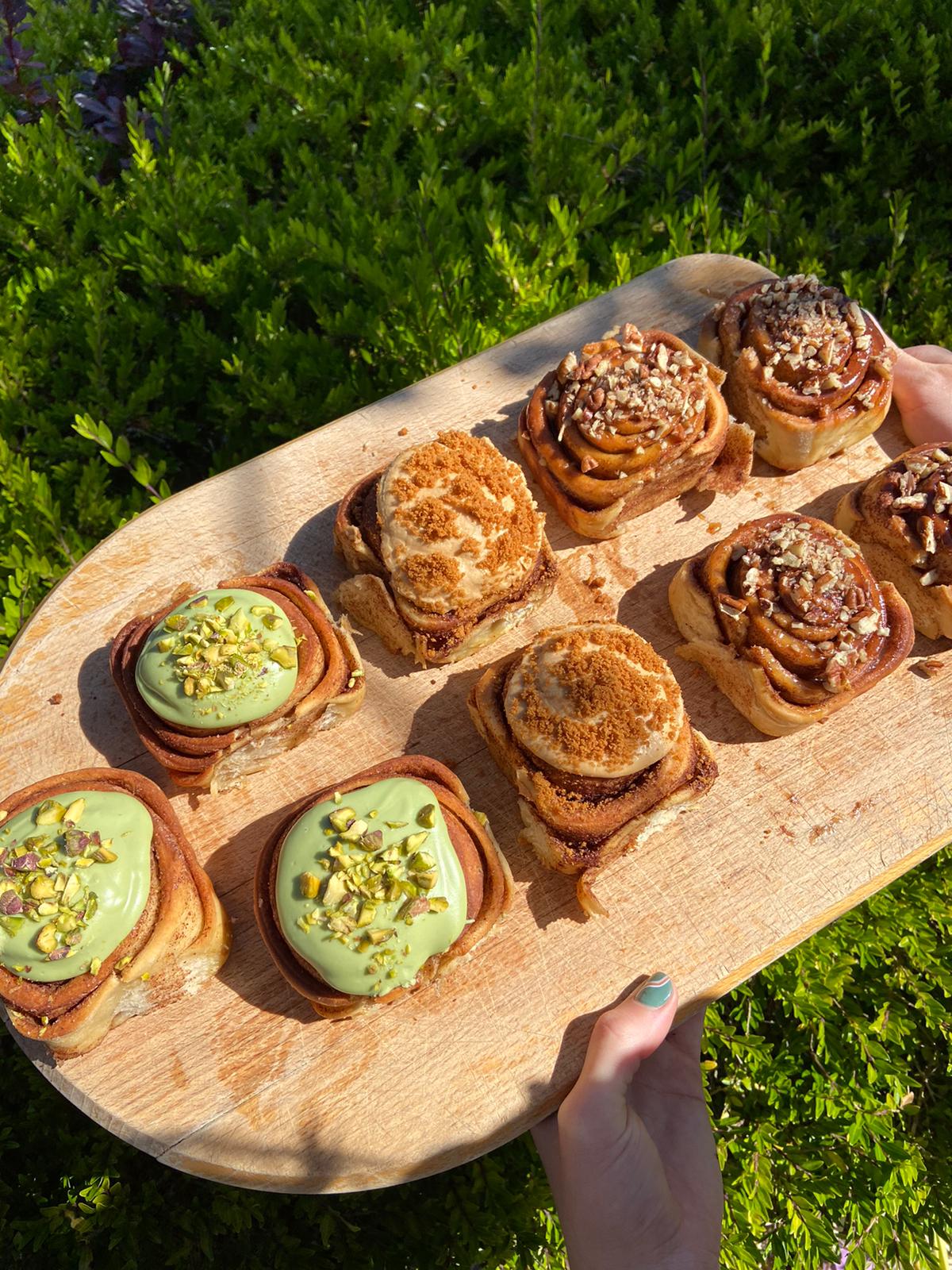 Swedish Cinnamon Buns | SBS
Our BEST SELLING product on the counter every weekend! Order online to avoid disappointment when you pop in.
Allergens for every flavour: ALL contain GLUTEN and SOYA
Classic with almonds & pearl sugar: gluten, soya, almonds
Vanilla frosting: gluten, soya
Cardamom: gluten, soya
Apple: gluten, soya
Pecan caramel: gluten, soya, pecan nuts
Chocolate pretzel:gluten, soya
Peach melba: gluten, soya, almonds
Strawberry: gluten, soya
Lemon icing: gluten, soya
Biscoff: gluten, soya
Raspberry:gluten, soya
Please note: the surprise flavour may contain nuts and is only confirmed on the day - but is ALWAYS delicious!
Surpise Flavour: May contain nuts! Flavour is confirmed on the day.
£3.25
View Item
Our savings over two years
Thanks to you, we have saved an enormous amount of waste from goig to landfill...! Keep it up!
Come + visit us
We are just outside Romsey in Abbey Park Industrial Centre. Free parking and good tunes to entice you in. Bring your own containers and fill up on all things good!